My name is Andy Pickering and I am a professional freelance writer based between York and Leeds. I have always been passionate about writing although, originally, I trained as a lawyer. I attained my law degree, completed my Legal Practice Course, and then spent nearly 8 years working in law.
My legal background means that I am ideally suited to delivering written projects for law firms. Legal articles and blog posts are a particular specialty of mine.
I enjoyed many aspects of legal work: the research; using words to persuade, explain, and reassure; the logical construction of argument and counter-argument; and the underlying theory. Perhaps most of all though, I loved using my skills to help others. My writing work allows me to continue helping people, allowing businesses to realise their potential by getting their message across.
Aside from honing my abilities with language, my training means I possess the research skills to produce compelling content on any subject. In my spare time, I enjoy writing fiction and I am currently working on a book for young readers.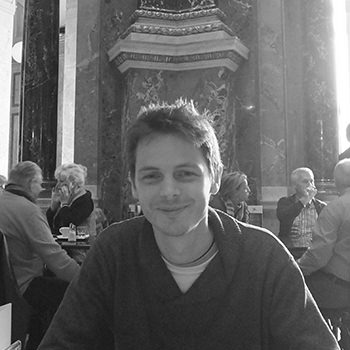 Attract website visitors
Search engines are adopting increasingly sophisticated methods to find the best results. This means you need high quality writing just as much as the right keywords.
Improve conversion rates
Great writing works with all elements of your website – images, style, layout – to create one compelling impression. Without effective copywriting it won't bring you any business.
Deliver the exact message you want
Sell what you are offering
Marketing materials are there to sell your business. Effective writing doesn't just explain what you do; it explains why people should choose your business to do it for them.
Maintain a professional image
Spelling mistakes, grammatical errors, and confusing sentences can all undermine the force of your message. They also give a poor impression of your business.
Save time
Time is precious, and writing effectively can take up a lot of it! Hiring a professional allows you to concentrate on your business, whilst still benefitting from high-quality written material.
"Andy helps us to create engaging and accurate content on a huge range of legal and general interest topics for our website and for other projects. Always very helpful and reliable, I can highly recommend Andy for any writing assignment."
"It was a pleasure working with Andy. He accomplished the task with speed and professionalism and it was very useful to have a writer with his legal knowledge doing the work."
Ready for persuasive targeted copy?